You can view file entries, but you must be a registered user to download files.
The Rauma railway is about a 115 km long non-electric railway from Dombås to Åndalsnes, starting at 659 meters above sea level ending at 4 meters above sea level. The descending actually starts after Bjorli, about 60km from Dombås. To descend the steep hills between Bjorli and Åndalsnes there is a horseshoe curve at Verma, close to the famous Kylling bridge.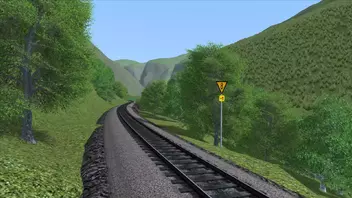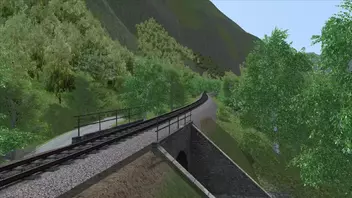 Filene er ment kun for privat bruk. Filene må aldri under noen omstendighere bli solgt eller benyttes kommersielt. Redistribusjon av filene er ikke tillatt.
Følgende assets: rock_formations_by_newS_v1.2_for_TS2014.rwp, swedish_catenarys_by_newS_v2.2.2.rwp, swedish_houses_by_newS_pack-03-v1.0.rwp, swedish_platforms_by_newS_v1.2_for_TS2014.rwp, swedish-houses_by_newS-pack02-v1.2.rwp og Truckpack_by_newS_vol1.rpk er laget av newS.
Følgende assets fra UKTS Freeware Pack er inkludert: gorund textures, blocks and lofts.
Installer alle de inkluderte RWP/RPK-filene ved å bruke package manager i «Utilities.exe» som finnes i Railworks-installasjonsmappe. Normalt lokalisert her: C:\Program Files (x86)\Steam\steamapps\common\RailWorks. Gjør det samme for filene nevnt over (påkrevde filer)
Kjente feil:
Det kan være et problem for noen å laste ned Line 220 Praha-Summerau da man får beskjed om at zip-filen er korrupt. Bruk i såfall Win-Rar til å åpne filen (dobbelklikk på filen) Kopier deretter Assets-mappen til RailWorks-installasjonsmappe som nevnt over.
Krever følgende filer